Asset Tracking In the Palm of your Hand
Our Asset Tracking Mobile App puts all the power in the palm of your hand. This feature offers the ability to manage and track assets quickly and easily with just smartphones and tablets—anytime, anywhere. Gain powerful insights and analyze the data you acquire using just a mobile device.
Asset Tracking Mobile App Features
Find out who has what asset, where it's located, and when it will be returned, all from a mobile device. With the ASAP Systems' Asset Tracking Mobile App  you can increase the speed of performing common asset management tasks such as: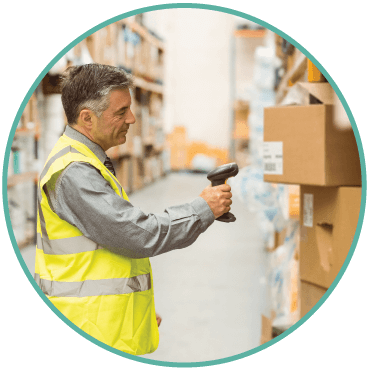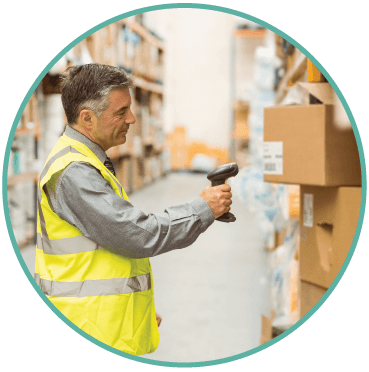 Not Just a Barcode Scanner App
Basic scanner applications can't compete with dedicated mobile apps for asset management. Aside from the ability to scan barcodes with iPhone or Android devices, users can create customizable reports, access analytics, set-up alerts, and more.  Our Asset Tracking Mobile App offers an intuitive interface making it easy to use and integrate into your existing workflow.
Asset Tracking Mobile App Advantages
Enable BYOD (Bring Your Own Device)
Employee-owned mobile devices have made their way into the workplace, and it now makes sense to use them for Asset Tracking purposes.
Self-Hosted and Hosted Options Available
Sync your data to your own locally-installed database or let ASAP Systems expertly and reliably host your database.
Asset Management Analytics
View currently checked out assets, warranty expirations, asset counts, and more in easy to read charts and graphs.
Offline Mode
Continue to manage assets in connectivity dead spots and remote locations.
File Management & Search
Search and view asset details, and perform transactions on the go.
Perform Physical Inventory in Half the Time
Using a point-and-shoot barcode scanner app you can stop wasting time trying to manually identify assets.
Ready to make your life easier? Give our Asset Tracking System a try!