Super Soccer Stars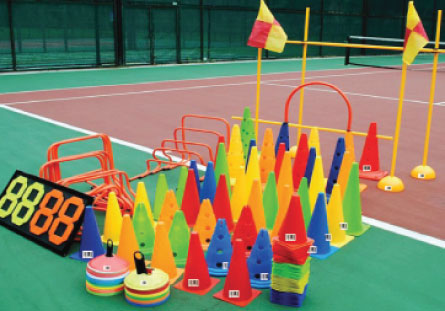 SUPER SOCCER STARS
Super Soccer Stars is one of the most popular soccer development programs for early childhood, elementary, and middle school children. The organization operates multiple warehouses, supply rooms, and stock rooms from coast to coast in major cities and internationally, including New Jersey, Connecticut, Boston, Los Angeles, San Diego, San Francisco, Miami, Chicago, Pennsylvania, Texas, Washington, D.C and London, UK. With their rapid growth, the need to efficiently track assets and stock items, such as equipment and apparel, became increasingly more important.
THE CHALLENGE
With continued growth, Super Soccer Stars, required a more accurate system for inventory control, tracking, and asset movement. They opted for an online search to determine a product that would fit their needs. Our combined,  and Barcode-Based, Asset Tracking and Inventory system were perfectly aligned with the needs of Super Soccer Stars. Sarah Natchez, Manager of Daily & Regional Operations, stated: "We found that BarCloud was better able to adapt to our needs than other systems we researched" Our Asset Tracking and Inventory System, one of the few and best systems, that combine both Inventory and Asset Tracking
IMPLEMENTATION
Our all-in-one solution was implemented by Super Soccer Stars for its accessibility via any web browser. Our easy to use Cloud and Barcode-Based Inventory and Asset Tracking System made the transition easy for the Super Soccer Stars staff, "The learning curve was swift," stated Sarah. Users were able to import their storage locations from their own proprietary system to the Cloud-Based System with ease, streamlining the onboarding process. The additional system features enabled them to decrease equipment loss and efficiently track asset items.
TANGIBLE BENEFITS
Our Barcode-Based Asset Tracking and Inventory System, has improved Super Soccer Stars by providing greater visibility over their assets and inventory control. In addition, Sarah Natchez, Manager of Daily & Regional Operations says: "ASAP Systems' solution has helped save us time and money by allowing us to know when to reorder as inventory is getting low. By enabling us to better calculate our burn rates, we are able to order on a consistent schedule without having to expedite or rush orders."
CONCLUSION
There were no better options than our Barcode-Based Asset and Inventory Tracking System to keep up with the increasing needs of Super Soccer Stars in both operations and geographic scope. "ASAP Systems inventory System and Asset Tracking  will allow us to have a hold on our overall inventory nationwide while also allowing us to maintain and track inventory on local levels."