Inventory Multi-Site Feature
Efficiently track all inventory items within multiple locations.
Optimal Visibility Across Multiple Locations
As organizations grow and expand into multiple warehouse/stockrooms, possessing visibility over Inventory items within multiple locations is a must.
Our Barcode Tracking Inventory System's Multiple Site Feature allows users to control data visibility across multiple locations providing an extra level of flexibility. This Inventory Tracking Feature enables a specific set of users to create a site that filters across multiple locations.
Our Inventory Multiple Site Feature Enhances Visibility
Generate global reports and assign users to individual site locations. Our Best In Class Inventory System' Inventory Multi Site Feature provides better visibility and allows well-informed decisions to be made.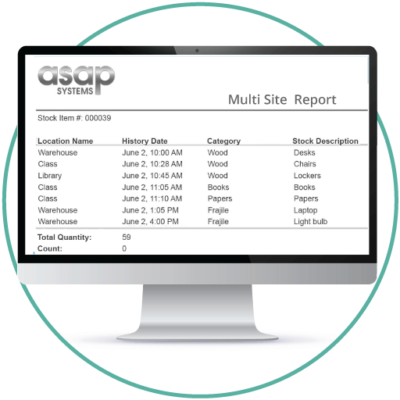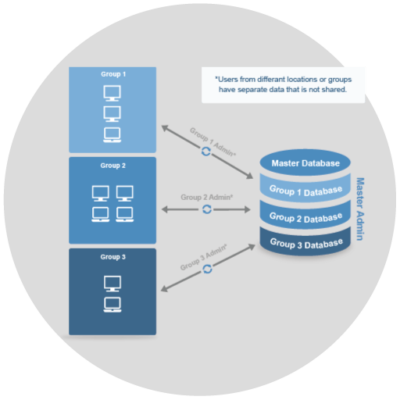 Establish Global and Local Access
Inventory System Administrators maintain full access to all filtered sites and the ability to monitor all locations and group data. Users at specific locations are able to access their individual locations only, streamlining data flow and operations.
Set Min/Max Quantities with Our Inventory System
System Administrators will have control over Inventory levels across multiple locations. The Inventory Multi Site Feature Add-on offers the ability to set predetermined Minimum / Maximum Inventory Level Quantities.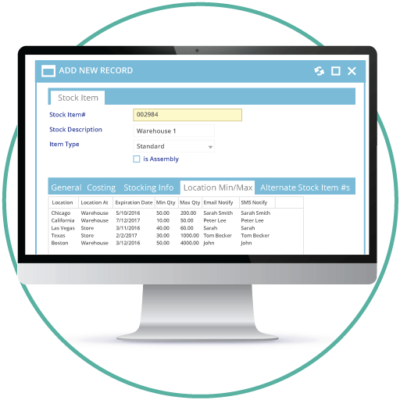 Upgrade Inventory Tracking with our Robust Inventory System!