Inventory Management and Accounting Made Easy
Our Inventory System allows users to sync their stock items with Quickbooks Accounting Software. This Inventory System integration offers the ability to perform inventory management tasks using handheld barcode scanners, which streamlines manual transactions and the process of generating bills, invoices, and item receipts
Sync Data Among the Two Systems
With one simple click, users can sync their stock items, vendors, sales orders and customers from Quickbooks into our Inventory System. A time-saving process that will assist users in tracking their inventory items without the hassle of handling two Systems.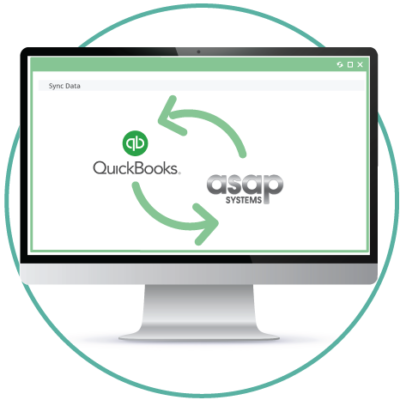 Inventory System Integration Benefits
Comprehensive Online Inventory Control
Our Inventory Online App complements the accounting system by providing users with all the inventory tools they had been missing.
Save Money by Automating Repetitive Tasks
Reduce data entry, labor costs, and paperwork by automating inventory tasks that are normally done manually.
Save Time with the Integrated Solution
Perform accounting tasks (related to inventory) in the stockroom, where the inventory items and barcode labels are, instead of being stuck in the office, or performing the tasks manually.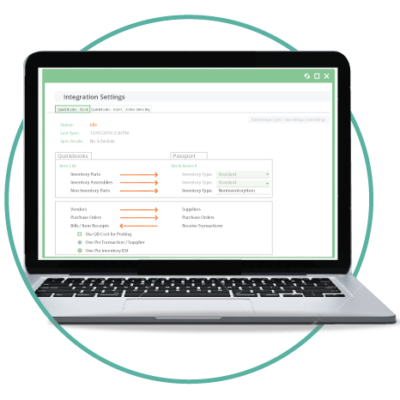 Extend the Capabilities of Your Accounting Solution
Track items by location, which is a key inventory requirement that lacks in most accounting systems. Your stockroom personnel and employees can perform standard inventory tasks while our Inventory System handles the flow of that information into QuickBooks. With this inventory integration, users are able to unite and track inventory, customers and order management.
Inventory Quickbooks Integration Features
One-click data sync (bi-directional)
Integrate stock items, assemblies, purchase and sales orders, vendors and customers.
Automatically generate a bill/receipt in QuickBooks when a PO is received.
Receive to a default location or to a barcode scanned location.
Automatically generate an invoice in Quickbooks when a sales order is issued.
Sync inventory levels and accounting info between the two systems.
Schedule the Data Syncing
Save time and money by improving complex tasks. Users are able to schedule the syncing of data among two Systems by determining the run time. Users select the start date, time, and the recurrence pattern they wish. In addition, this features offers the capability to designate one person to receive notification by email incase an error occurs. This procedure increases flexibility and workflow within any organization.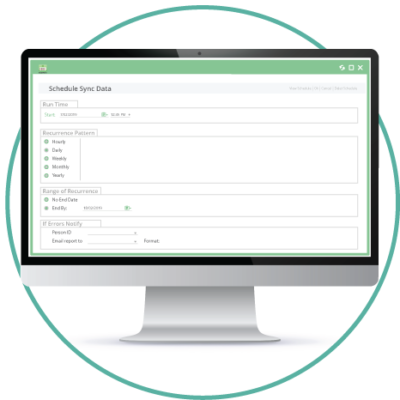 QuickBooks Online Integration Overview
Learn the details of how our best in class Inventory System, seamlessly integrates with QuickBooks to provide a complete inventory management solution.
It's Time to Upgrade to a Complete Inventory System